Our mission is to unite entertainment for people, and unite people through entertainment.
We have a universe of choices when it comes to what we watch so why are we so disconnected in the ways we search, experience and enjoy content? At Caavo, we want to break free from the clutter of remotes to create one community—one place where everyone can discover, watch and share something great.
When we first started Caavo in 2015, each of us from backgrounds deep in systems engineering and product development, we knew there was a tremendous opportunity to bridge entertainment platforms, so we took the first step to unify devices and apps with one remote control. But the more we started synthesizing disparate media technologies, the more we realized how much bigger a world of unified entertainment could become.
We used to take watching TV together for granted. Families would sit down together. Friends would come over with plates of food for big games, and we would call each other up to talk about what just happened on the series finale we all watched together. But as our world of content options grew, so too did the number of devices. And while on occasion we all may still sit down together, each of us now has our own screen to watch. We love technology and we love entertainment, but there's something special that's lost when it's an audience of one. Entertainment is meant to be shared, it's a connection that causes us to grip each other in fear, question our reality, or sit a little closer. We learn, we laugh and we discover a bigger world.
That's why Caavo is committed to building an entertainment community, where you can watch something great together (on a big screen TV that everyone in the family can now actually use) or watch something great alone, through recommendations that are designed to foster exploration or are suggested by people you trust. And that's how our story became much bigger, and why we hope you'll join us in creating one place, one community where we can all kick back, relax, and enjoy.
#UnitedinEntertainment
Andrew's passion is to design and develop complex technology into amazing consumer experiences. Over the past 20 years, he has worked on launches for Jawbone, Slingbox to Xbox and now, Caavo.
Most recently, Andrew was part of the Xbox team at Microsoft, working to develop and launch the Xbox One game console. Before joining Microsoft, he was director of product and program management at Sling Media, driving development of all Slingbox products and accessories, as well as SlingPlayer apps on desktop, mobile and web. Before Sling Media, Andrew managed product development at the consumer technology wearable product company Jawbone, where he was responsible for hands-on development of the company's first mobile headset.
Andrew graduated from Stanford University with a BS Symbolic Systems-Human Computer Interaction.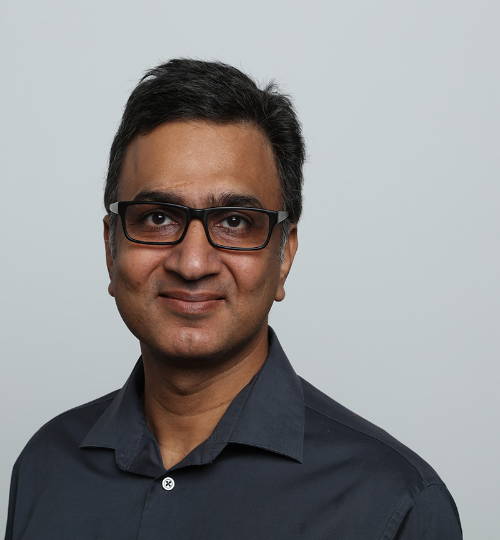 Ashish Aggarwal has a keen ability to apply complex technology in order to create consumer products that challenge the status quo. A driven engineer, entrepreneur, and leader, Ashish currently holds more than 50 patents, granted and pending, for audio and video inventions.
Prior to Caavo, Ashish founded Violet 3D, the world's first completely wireless 3D surround sound system. He also was part of Harman International's Advanced Technology group, where he oversaw an engineering team developing audio and video technologies and products. He began his career as an audio architect at PortalPlayer working on the first generation iPod.
Ashish has a PhD in Electrical Engineering from University of California, Santa Barbara.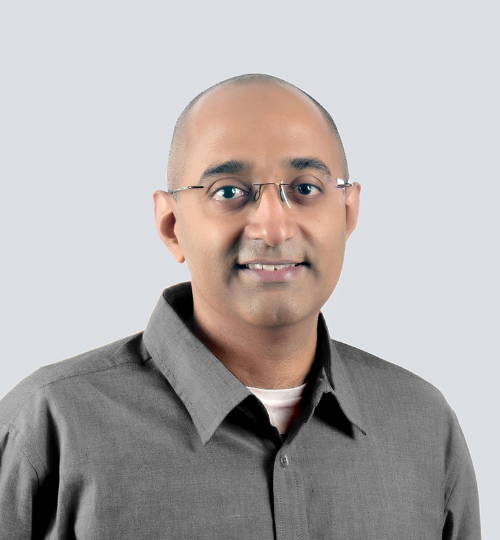 Vinod Gopinath's diverse career spans entrepreneurship, product management, technology marketing and application engineering. Experience in embedded systems, wireless and web technologies informs his unique perspective on today's technology landscape, as does a deep understanding of the underlying hardware, operating systems, apps, and cloud interaction.
Prior to Caavo, Vinod was the COO of Snap Networks, a venture-funded audio startup building intelligent wireless 3D audio for televisions, tablets and game consoles. The Snap Networks team merged with Branch Media Labs (a subsidiary of Caavo Inc.) in early 2015. He was founding CEO of Althea Systems, an Intel capital funded start-up with a cloud-based online video discovery platform anchored on personalization and social curation.
He also helped set up operations for two Silicon Valley-based fabless silicon startups in Bangalore including TrueSpan (mobile digital TV RF, baseband and MAC), which was acquired by SiRF. At TrueSpan he initially ran software and application engineering and then moved to product management. Vinod started his career as an embedded software engineer at IBM, followed by various roles in startups in the Bay Area and Bangalore.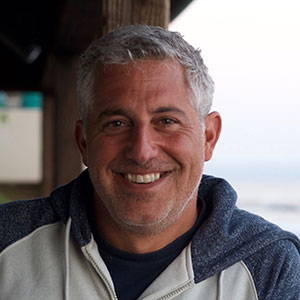 CO-FOUNDER, FORMER CHAIRMAN OF THE BOARD, DUDE IN PERPETUITY