Musician Big Freedia's 8 Movies & Shows that Put Some Bounce in My Life

By John Griffiths | Photo Credit:
The Big Easy is the sultry nickname for New Orleans, of course. Meanwhile, one of that city's shining stars, Big Freedia, is synonymous with the vibrant hip-hop subgenre known as bounce music (characterized by Mardi Gras chants, crowd responses and dance moves that are, as Wikipedia puts it, "frequently hypersexual"). "When I'm performing, I think I put people in a happy place where they don't have to worry for that moment," says Freedia, who likens that blissfulness to her days as a kid singing alongside her late beloved mom Vera in Baptist church. "Congregating and enjoying music together is a great feeling."

Blessed with bold ambitions and, yes, a bouncy personality, Freedia—who was born Freddie Ross, identifies as a gay man but prefers to go by female pronouns—almost solely put bounce on the mainstream map in the early '90s. From there: big concerts, a long-running Fuse reality show (Big Freedia Bounces Back) ended late last year after six seasons) and a call from Beyonce. In 2016, Queen Bay famously enlisted Freedia to perform on her hit "Formation"—and asked her new pal to join her on stage when she performed in N'awlins. "We're always in touch—we have a special bond through music and inspiration."
Right now, Freedia, celebrating the success of her latest EP, 3rd Ward Bounce (Asylum Records), is preparing to go on tour in Australia and South Africa while working on a full-sized album. And she's keen on trying her hand at acting (Ryan Murphy, put her in the next American Horror Story installment!). "As soon as I finish one project, I'm on to the next," says Queen Diva (another nickname). "It's the fans that give me the energy and the drive to keep on going."

On that note, Caavo asked Freedia what big and little screen titles have left her feeling inspired.



Not a shy one, Free (yet another nickname!) recommends the uninitiated check out her own New Orleans-set reality hit. "It has so much flavor. You know, I'm unique in my own ways, but my city and all the people around me are as well. That makes us so different from all the other shows." Bonus: The unfolding drama "is so juicy."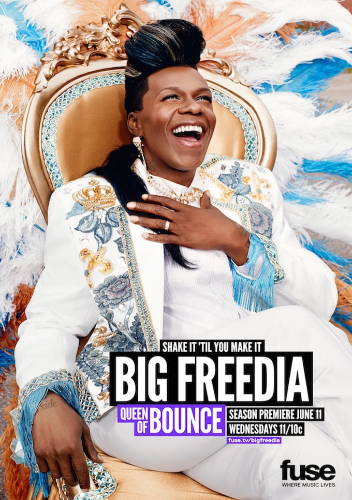 The fictionalized tale of the rise of '70s rock god Freddie Mercury (played by Rami Malek) and his band Queen left Freedia "blown away." The biopic "is phenomenal at showing how talented the man was and how he went about creating his art form of music. And I loved how they showed his whole band as the individuals they were."
Forensic Files

(1996-2011)
The constantly rerun documentary series detailing lurid murders lifts Freedia's spirits? Really? "It shows how hard investigators work to put someone's ass away with all the material they find," she says. "I love Law & Order too!"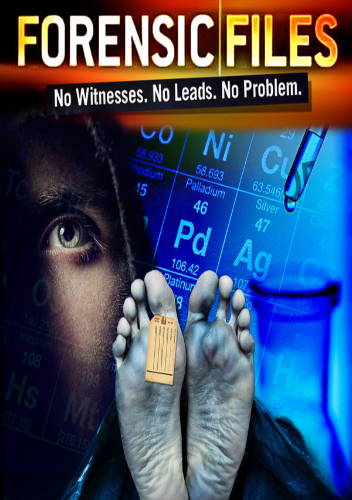 TV's first series to feature a nuclear African-American family (granted, they lived a hardscrabble life in Chicago's projects), this sitcom from All in the Family creator Norman Lear "was really heartfelt and really made me and my family want to become better human beings." Goodhearted mom Florida (Esther Rolle), stalwart dad James (John Amos), lively teen son J.J. (Jimmie Walker)—"all the characters were amazing."


Tragic or not, this grimly realistic movie about a young man (Tyrin Turner) struggling to escape the mean streets of South L.A. was a primer for a teenage Freedia. "It definitely opened up my eyes to being mindful about the people you run across in your life and how to deal with everyday life situations that were happening in a lot of different neighborhoods—drive by shootings, people doing dumb s***." Society, the first movie directed by the acclaimed Hughes Brothers, "taught me, 'I don't want to be around friends like that,' 'I don't want to do s*** like that.'"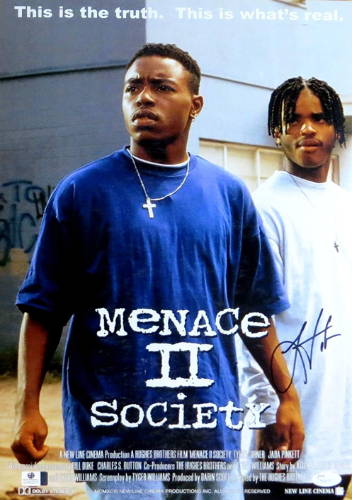 To Wong Foo Thanks for Everything, Julie Newmar

(1995)
Nothin' like a sweet roadtrip comedy about three unsinkable drag queens (Wesley Snipes, Patrick Swayze, John Leguizamo) to put a kick in your step! "I loved the characters, the comedic timing, their wardrobe, their car (a 1967 Cadillac DeVille convertible). This movie said a lot for uniqueness. It's a great reminder to be who you want to be and not be afraid."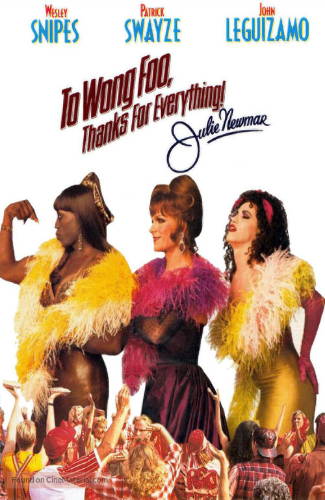 What's Love Got to Do with It (1993)
In this shattering biopic, Angela Basset's on fire as pop diva Tina Turner, who triumphs over her abusive Svengali-like husband Ike Turner (Laurence Fishburne) to find even bigger fame. Love "spoke to a lot of black women who were going through trials in their life, men problems and all of that, by showing them how they can look at, and handle, certain situations." It helps that Basset is "such just a fierce woman herself. She's got dimensions."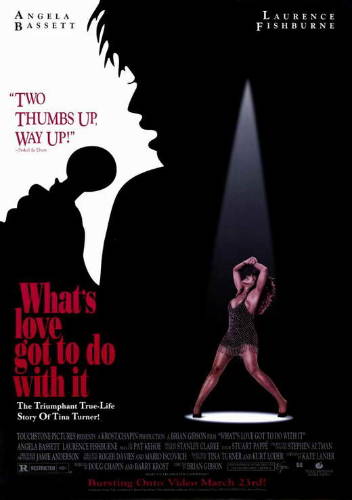 Freedia is a big fan of music documentaries ("I have so many idols"), but this one following the life and death of Whitney Houston strikes a special chord. "When I was a child, my mom put on her records for us, and I thought she was a God-sent angel with that voice of hers." Sad circumstances of the singer's death aside, this "strong and very deep" tribute shows Houston's "class and grace in just how hard she worked and the battles she faced. She was a very powerful woman."