Tastemaker What-to-Watchlists Archives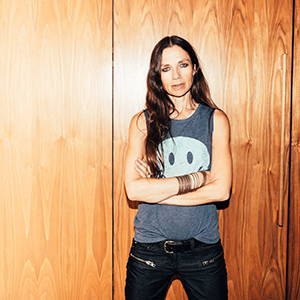 TV Icon Justine Bateman's 8 Great Movies and Shows That Capture Fame
TV icon Justine Bateman is no Mallory Keaton, the dimwitted teen she played on the massive sitcom hit Family Ties. Not only did Bateman manage to avoid the deepest pitfalls of youthful fame—she ultimately wrote a thesis paper on the topic while earning degrees in computer science and digital media management at UCLA. Take that paper and morph it into a new book, Fame: The Hijacking of Reality. Next up: Her feature directorial debut Violet, a Hollywood satire with Olivia Munn and Justin Theroux. Here, exclusively for Caavo-ites, are some other titles that Bateman thinks best depict celebrity, warts and all:
Author Caroline Kepnes' Top Movies and Shows that Creep Her Out
In chatting with Caroline Kepnes, a funny, fast-talking and fun-loving blonde who likes to go out dancing, one wouldn't necessarily peg her as this generation's Stephen King. Yet, she's already notched three nail-biting bestsellers, starting with the stalker manifesto You—which King himself has raved about—and its follow-up Hidden Bodies. The Greg Berlanti-produced TV version of You, has been a hit for Lifetime with a second season in the bag. Meanwhile her latest opus, Providence,takes H.P. Lovecraft's chilling short story The Dunwich Horror into a modern-day supernatural tale of love and death. The author's offbeat bent comes across in her special-for-Caavo-ites list of titles that make her feel ooky: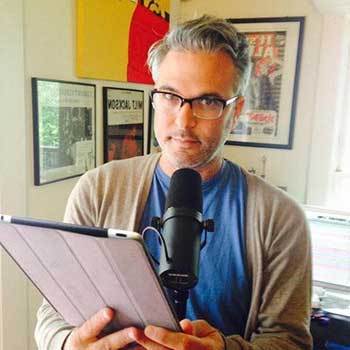 Mortified Creator Dave Nadelberg's Favorite Awkward Youth Movies
Back in high school, most everyone wrote a melodramatic love letter to a classmate. Writer Dave Nadelberg certainly did, and after rediscovering said "horrific" note years later, he started Mortified, a revolving stage show where brave souls share embarrassing bits. This includes the likes of occasional stars like Alison Brie and Elijah Wood. Caavo cornered the King of Angst to riff on the movies and TV shows he loves for capturing those so-called wonder years.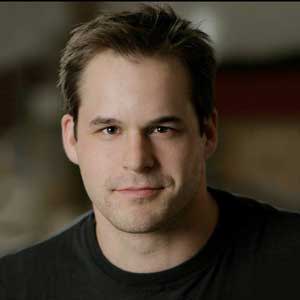 Actor Kyle Bornheimer's Go-To Movies & Shows with Great Dads
Kyle Bornheimer—Teddy on Brooklyn Nine-Nine, Jack on Hulu's Casual, Ray on Agent Carter—is one of Hollywood's steadiest-working stars. This everyman from Mishawaka, Indiana, has so far has notched 70 movie and TV credits. Caavo asked him to note his favorite dads from movies and TV.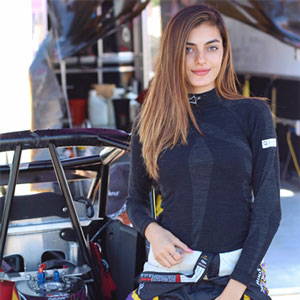 Race Car Driver Toni Breidinger's Top Car Flicks
Toni Breidinger, one of the few female race car drivers out there, is letting Caavo users in on her favorite car flicks! Just 19, she's gearing up to join NASCAR. She reveals entertainment that gets her motor revving.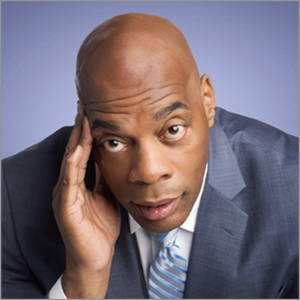 Comedian Alonzo Bodden's Go-To Comedy Flicks and Shows
As a stand-up comic and judge on NBC's Last Comic Standing, Alonzo Bodden needs his chuckle breaks. He shares with Caavo what makes him laugh over and over. Bodden confides, "The toughest part was narrowing it down."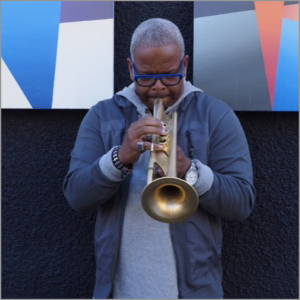 Trumpeter Terence Blanchard's Go-To Movie Scores
Grammy winner Terence Blanchard isn't just a renowned trumpeter. He's created the music for 13 of director-friend Spike Lee's movies over the years—the current hit fact-based satire BlacKkKlansman included. Born and still based in bluesy New Orleans, Blanchard, has also composed for films as varied as The Comedian with Robert DeNiro,Original Sin, the comedy classic Barbershop and the Mariah Carey non-classic Glitter ("I didn't finish that one score—I had to go on tour," he confides sheepishly).
 
As a kid prodigy, he was all about jazz, so he's grateful to Lee and Hollywood for "helping me spread my wings and develop my own sound and style." In addition to performing around the world, Blanchard's working on his second opera (note: His dad, an insurance company manager, sidelined as a baritone). If you can't catch the legend live, there's always iTunes and Music for Film, a compilation of his own gorgeous film scores—a few of which are on this list of favorite movie scores he has for fans: